Since incorporation in 1985, Esmil Process Systems have received numerous awards and accolades from industry peers and partners.
Awards:
• 1999 – Queens Award for the Zero Discharge process that Esmil Process Systems developed for use in the treatment of MDF waste water.
• 2001 – GE Osmonics Value Added Partner
• 2014 – GE ES Channel Innovation Award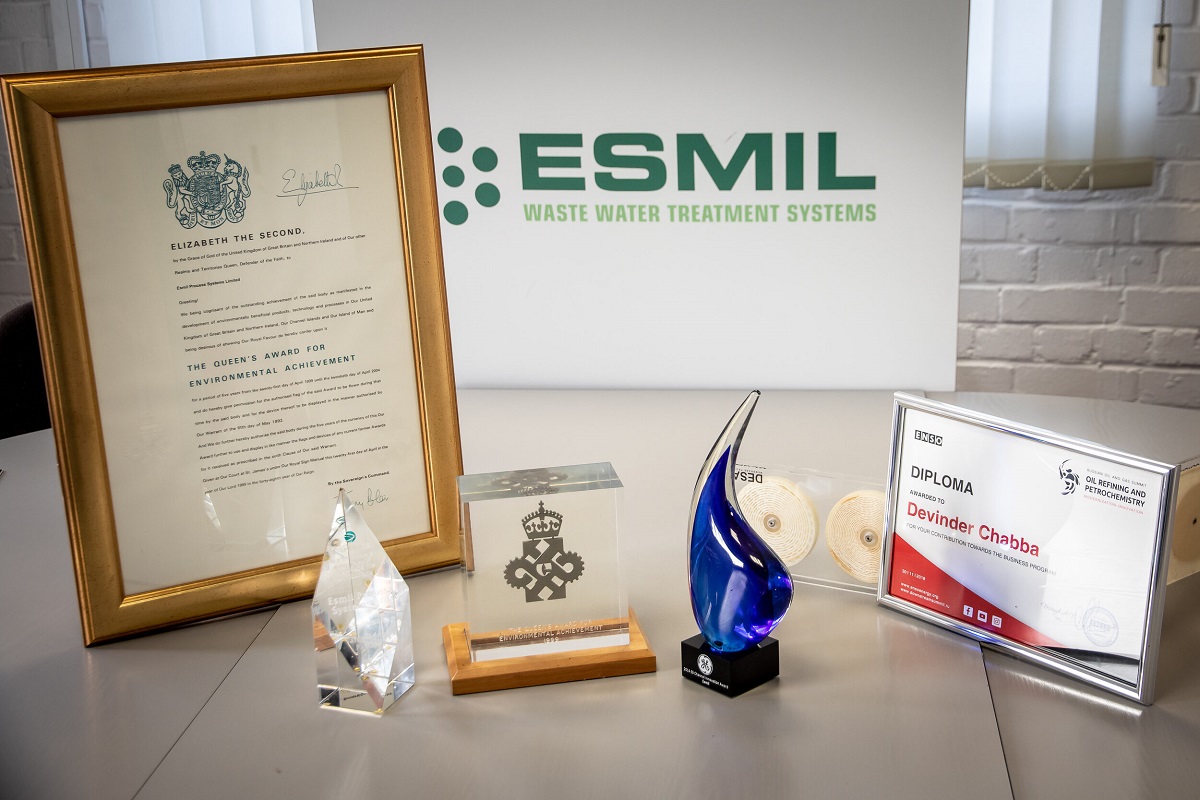 Testimonials:
Shell engineering manager John Botterill:
Esmil have shown remarkable commitment, tenacity, expertise and professionalism in fulfilling their contract for design, installation and commissioning of the Corrib Water Treatment Facilities, despite the extended regulatory delays suffered by the overall project. When the contract was awarded, Esmil were the only company able to meet and guarantee the extremely stringent water disposal specifications for Corrib. I am delighted with their performance.
Kronospan Ltd, works Director Tony Hackney:
We were looking for a sustainable and low risk solution at minimum cost. This is what we have got through the lease-purchase arrangement. Having the supplier to operate the plant has proved cost-effective and trouble-free. As well as the significant cost savings and environmental benefits, the project has been the catalyst for further profitable waste minimisation work and has led to better understanding of the process in general. The Group has also benefited: the same technology being installed at factories in Luxembourg, Poland and Germany.