ESMIL Process Systems have been providing solutions for a wide range of Wastewater Treatment Systems and product recovery problems for over 40 years.
Whether utilising conventional technologies, or more modern membrane processes, we offer a complete solution package tailored to your specific Wastewater Treatment System needs.
Wastewater Treatment Applications
Esmil solve the toughest waste water problems across many industrial sectors applying superior design, technology and engineering skills in water recovery, water re-use and water recycle. Esmil projects have exceeded customer needs and requirements in these sectors:
Esmil have designed and supplied fully engineered waste water treatment systems world-wide. Detailed references are to be found in the References directory.
Esmil specialise in providing waste water treatment solutions utilising conventional techniques (coagulation, flocculation, clarification, filtration) in conjunction with advanced separation, concentration and yield enhancement processes. A combination of these solutions is used to solve internal process water, waste water and product recovery problems in industry.
ESMIL's HISTORY

Esmil water system was founded in 1975 in Netherlands and has over 45 years' experience in the field of water and wastewater treatment and recycling.
In 1985 Esmil Process Systems was registered as an independent UK Company focused mainly on the treatment of challenging wastewaters through a combination of advanced technologies and innovative design. Devinder Chabba became a leader of the established Company and started a new paragraph in the company history setting the development vector for the few next decades.
This dynamic approach to wastewater treatment and water reuse resulted in Esmil winning the prestigious "Queens Award for Environmental Achievement" in 1999 for the Esmil Zero Discharge Process developed to treat wastewaters from MDF factories.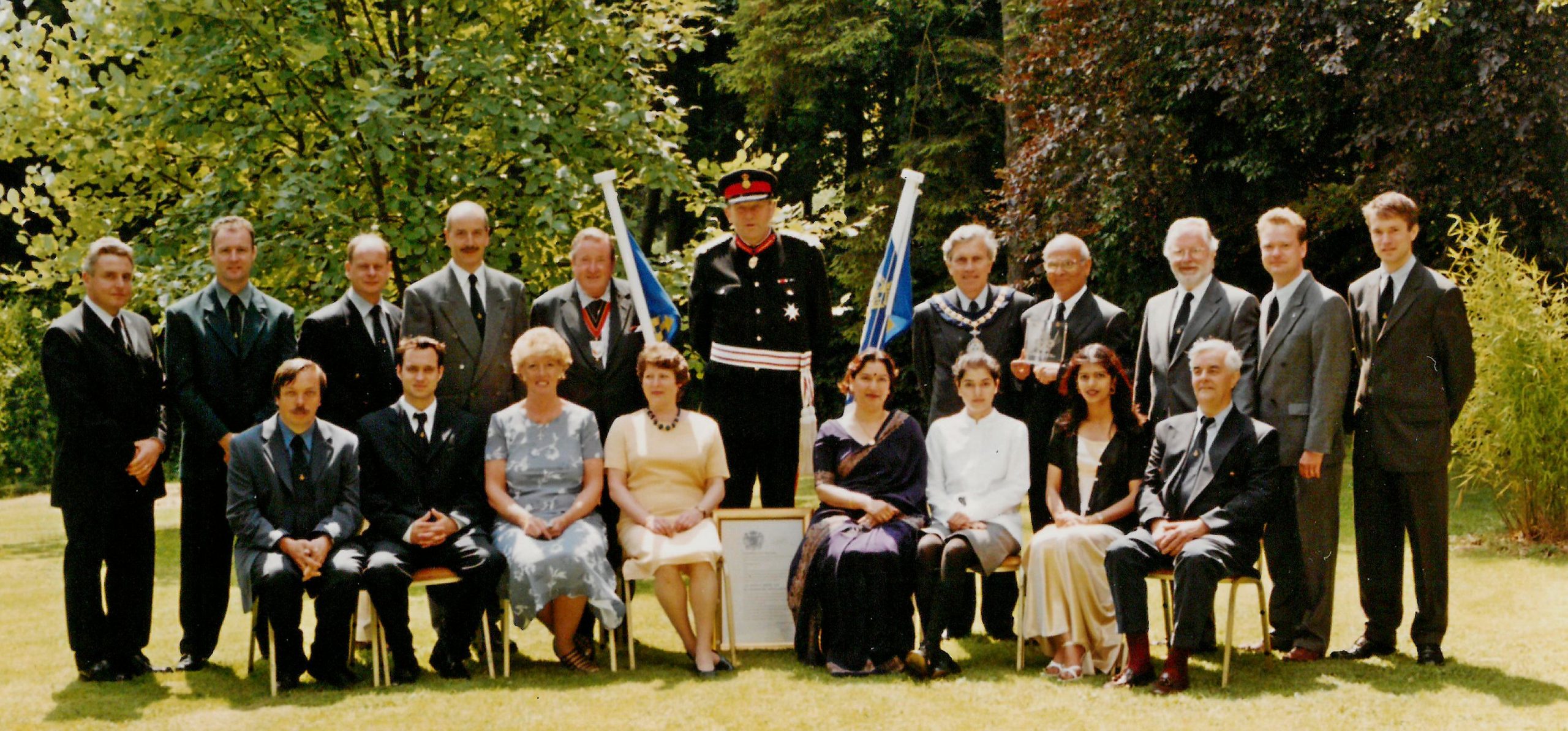 Esmil also was awarded the "DTI Best Supplier" award in 2000 for innovative MDF wastewater treatment processes.
Osmonics, a global supplier of process membranes, selected Esmil in 2001 as "The most value-added partner" for successful development of innovative membrane-based water treatment solutions for industrial use.
Emil's strategic partnership with New Logic Research (USA) for the vibrating membrane system technology (VSEP) was signed in 2002. This technology allows for membrane treatment of wastewater which has a high level of suspended solids. Esmil has incorporated VSEP technology for various applications such as anaerobic digester (AD) digestate treatment, microcapsule separation and other applications with high solids loading.
Already by 2004 Esmil executed 12 MDF Waste water treatment projects worldwide for MDF waste water treatment including repeated orders from Unilin SA France in 1999 and 2003.
After achieving these important milestones, Esmil continued to reach technical excellence in the field of effluent treatment and water reuse. Esmil was awarded the prestigious Gas Terminal Corrib project for Shell Oil in 2003.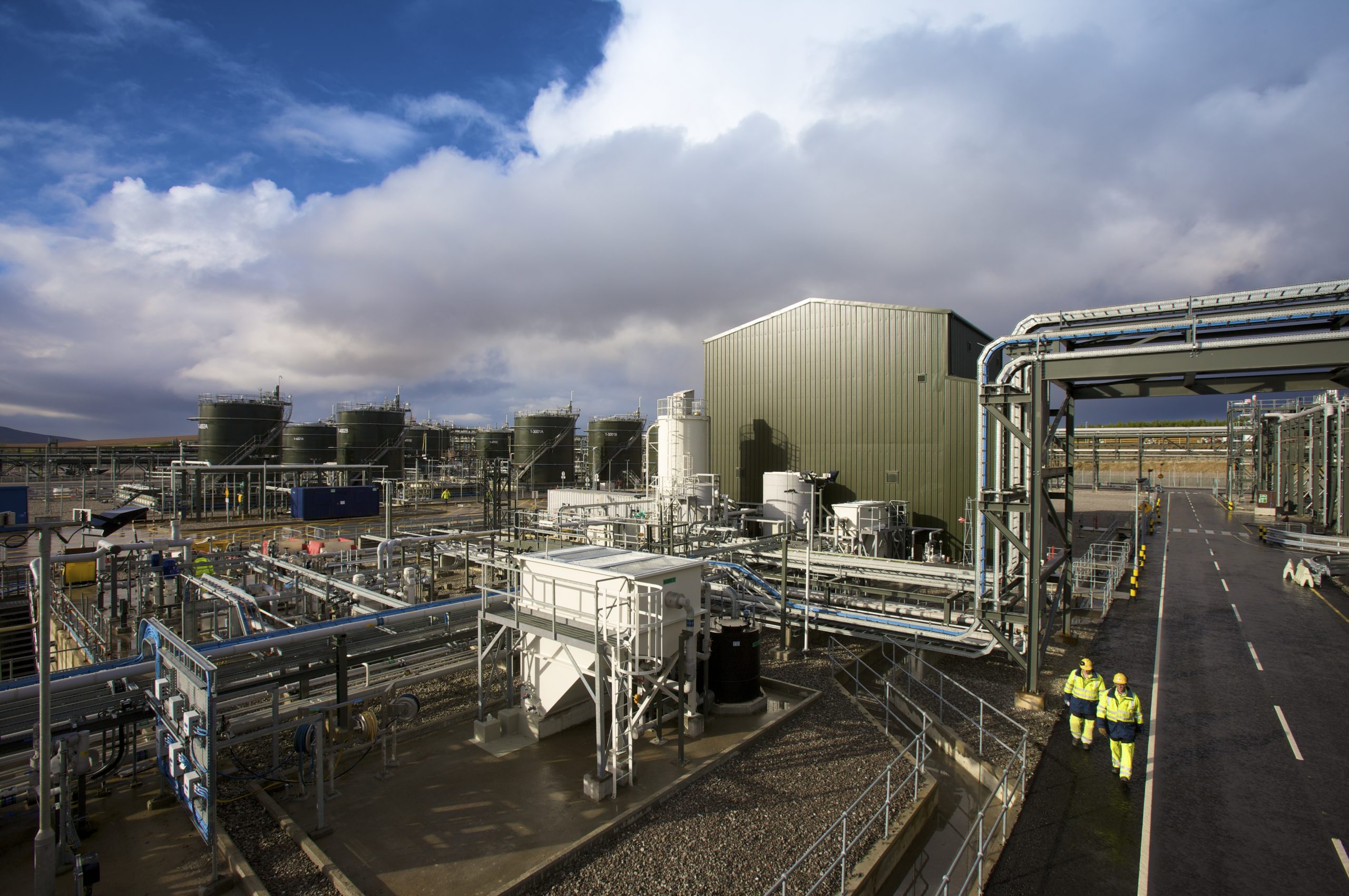 Speaking of Oil and Gas applications, GE water, one of the world's largest suppliers of process membranes, selected Esmil in 2014 as the most innovative partner for successful design and commissioning of an oily wastewater treatment system, using GE's flagship oil treatment "MW" membrane brand. By that time Esmil has carried out more than 50 pilot and laboratory trials, a huge part of which ended with a full-scale projects.
In 2010 around 50 water and wastewater treatment plants around the world were successfully operating using various Esmil process systems, and more than half of them was designed based on unique Esmil Membranes Solutions.
In 2016 a co-operation agreement was entered into between Esmil and globally recognised licensors for a commercial Purified Terephthalic Acid (PTA) production plant. Esmil's brief was to research and design processes to separate and recover acetic acid from the aqueous waste streams generated in PTA plants. After conducting extensive pilot plant studies, the technical feasibility of a membrane-based system solution exceeded all expectations in terms of economic efficiency compared to conventional extractive distillation processes. This membrane-based system now constitutes part of the Licensor's technology for PTA production plants.
Esmil Process Systems became a member of the Ekoton group after acquisition in April 2020 which allowed it to expand the range of utilised equipment and technology for the pre-treatment stage with leading-edge and reliable solutions.
Esmil continue to expand their knowledge base in challenging industrial waste water beneficiation. For example, significant numbers of Anaerobic Digester (AD) plants in the UK spend millions of pounds physically transporting and disposing of AD digestate waste. From 2018, Esmil undertook a co-operation agreement with New Logic (USA) to generate comprehensive laboratory and pilot plant scale study data to provide membrane system-based solutions for AD digestate waste. This culminated in the first commercial AD digestate treatment plant installation at a distillery company in 2020.
In 2022, Esmil Process Systems and Ekoton Industrial Group merged, operating under the unified brand of Esmil Group. This merger harnessed the synergies of Ekoton's robust production capacity and Esmil's profound expertise in the water industry, enabling effective resolution of critical challenges. During 2022-2023, the company accomplished a few technically challenging projects, including a successful implementation of a complex acetic acid recovery unit for a chemical plant. Presently, the company is actively engaged in developing pioneering technology for lithium recovery, hydrogen generation, treatment of biogas plant effluents and other sustainable applications for industry.
ESMIL Group continues to thrive and grow as it works to create a healthier and brighter future for people worldwide.