In November 2020, ESMIL PROCESS SYSTEMS LTD specialists carried out commissioning works at one of the leading meat-processing factory in Voronezh Region, Russia.
The company contacted us at the end of 2019 due to the necessity of building a new stage of local treatment facilities. ESMIL PROCESS SYSTEMS LTD specialists have developed an effective solution based on a mechanized drum screen (RMB TP) and a multi-disc screw dehydrator (MDQ).
Local treatment facilities with a capacity of 2400 m3/day process waste water from a poultry farm with a slaughterhouse. Sewer drum screens (RMB TP) provide fine waste water treatment. This type of equipment has proven to be an effective solution for removing feathers, fur and fat. A triangular-profile filtering cloth efficiently retains contaminants with a size of 2.0 mm, and the brass blade, tightly fitting to the cloth, ensures effective removal of the retained waste. The rinsing nozzles installed inside the drum provide an even more thorough cleaning of the drum cloth, and guarantee trouble-free operation of the screen, even when cleaning waste streams with a high content of fat and oil.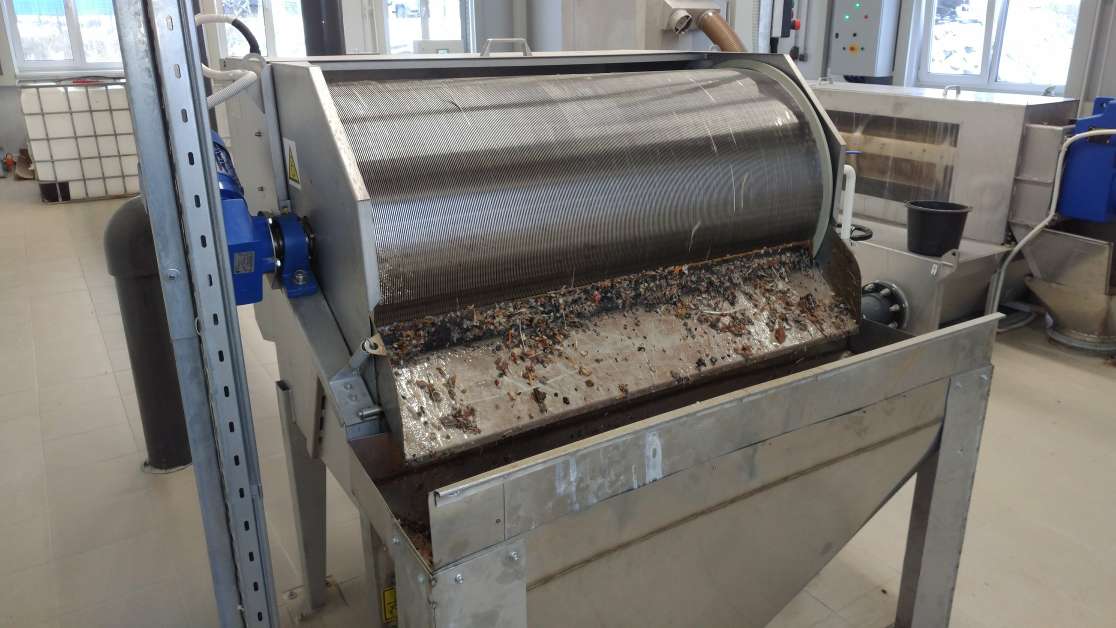 A multi-disc screw dehydrator (MDQ-352CL) is used to dewater the sludge (flotation sludge with a high fat content) formed during the treatment process. Dehydrators are distinguished from other types of dewatering equipment by their high efficiency in processing "complex" sludge: due to the unique design of the drum, it is possible to dewater sludge containing abrasive inclusions, a high percentage of fat, as well as sludge prone to sticking. The capacity of this model is up to 4 m3/h or up to 200 kg of dry sludge per hour. An important feature of the custom-made dehydrator is that it provides a space for the installation of an additional screw, this will allow the company, if necessary, to increase the capacity of the treatment plant with minimal capital costs.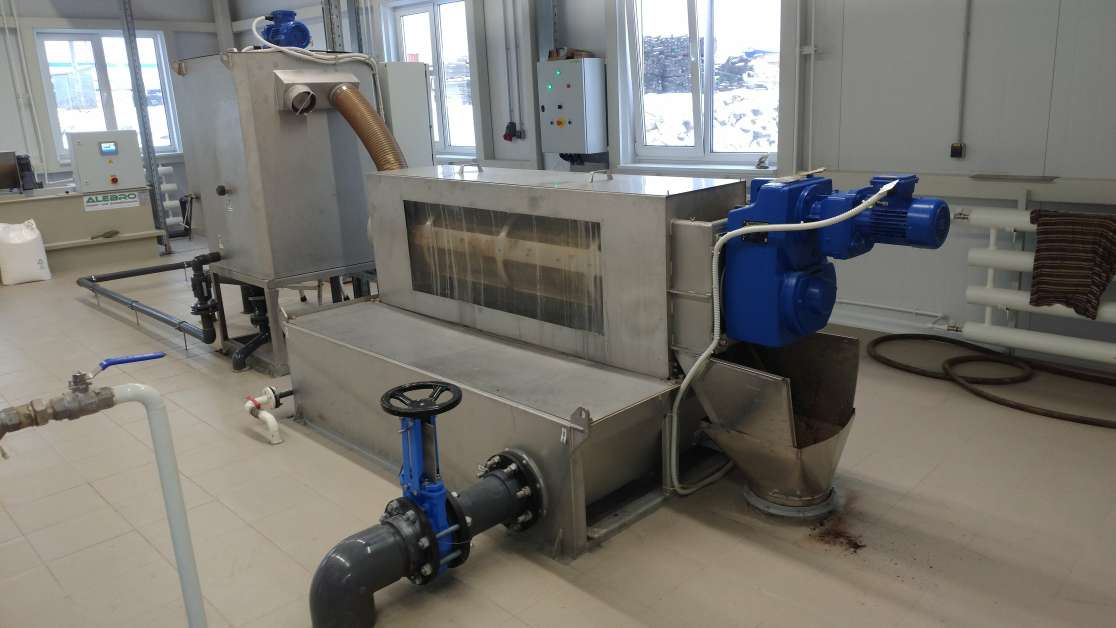 The commissioning of local treatment facilities based on ESMIL equipment will allow the company to achieve the required discharge LOC, and thus to avoid fines and improve the environmental conditions in the region.